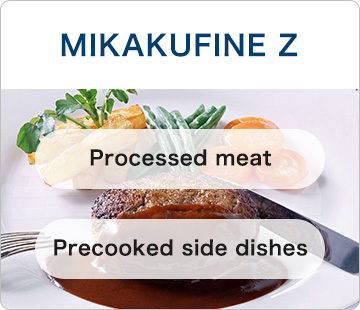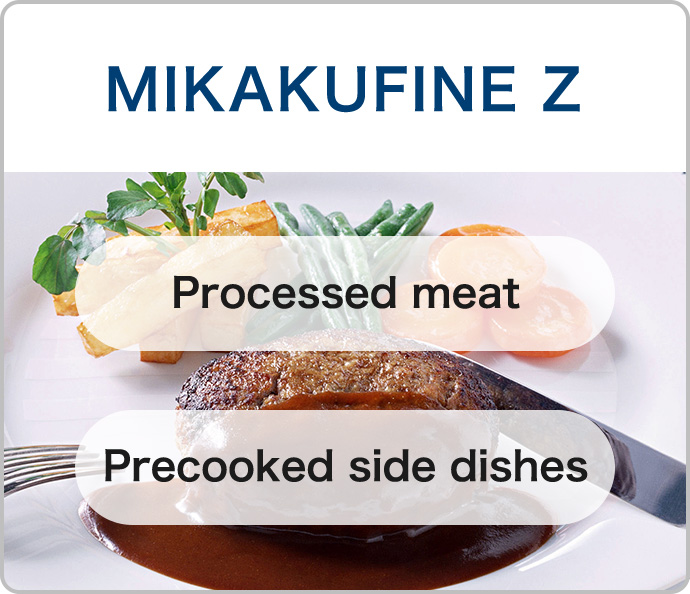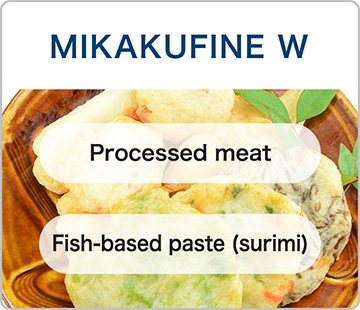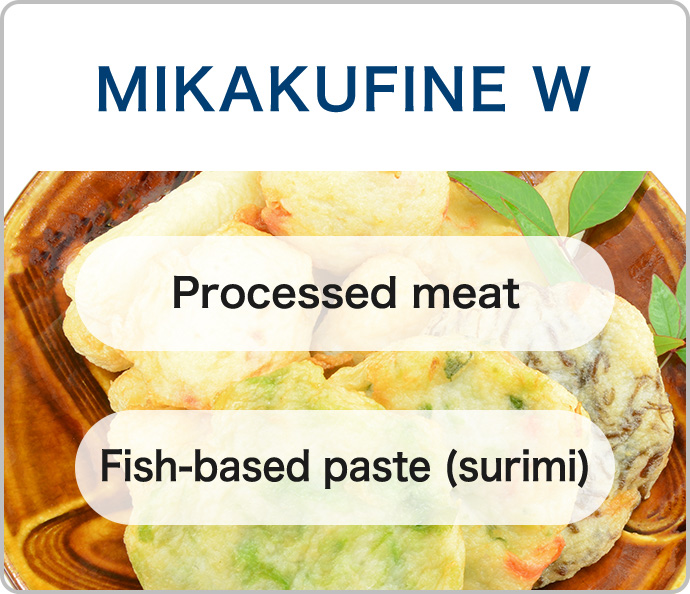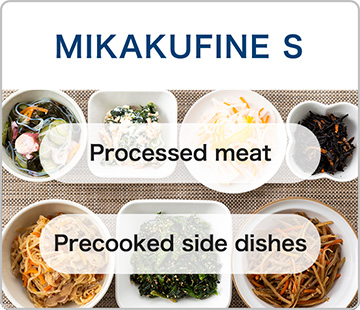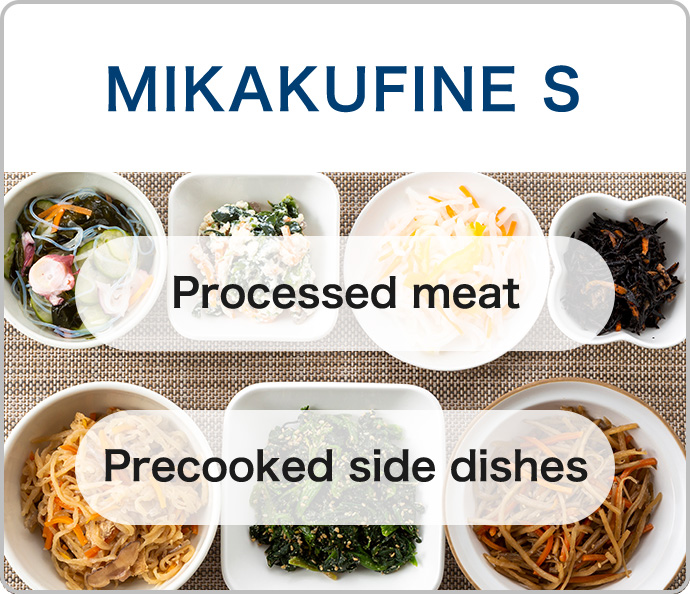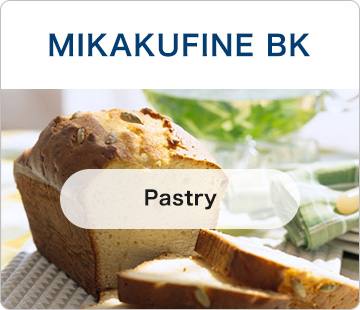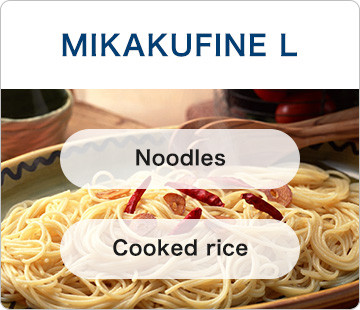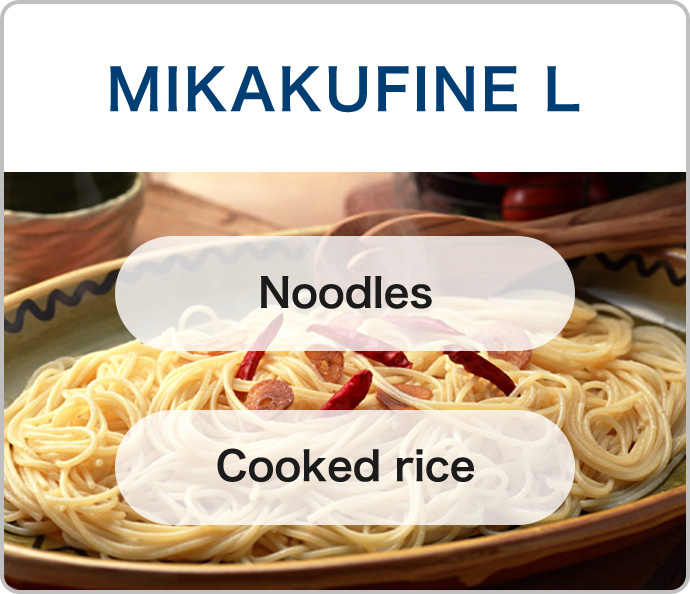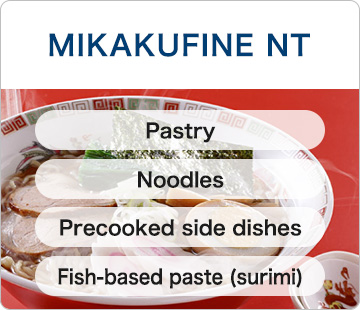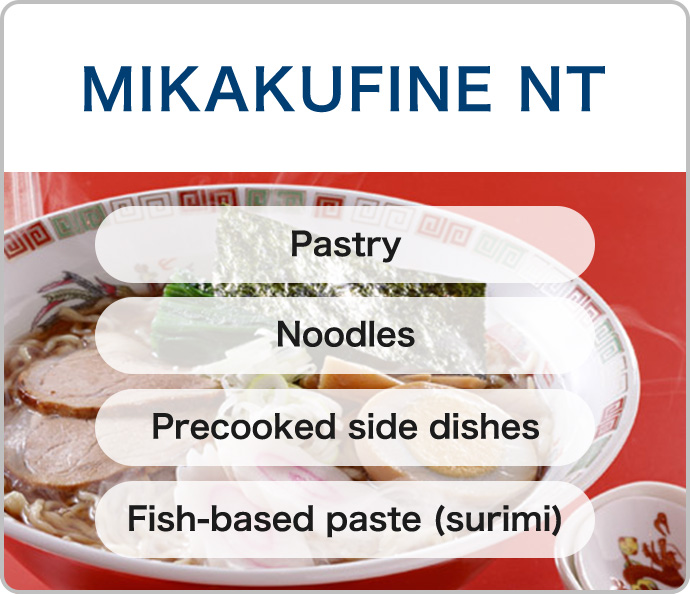 Characteristics of the MIKAKUFINE Series preparations
・The acid taste and smell of sodium acetate are largely reduced with our original formulation technology.
・Strong bacteriostatic effect on heat-resistant bacterial spores and lactic acid bacteria, main causes of the deterioration of cooked side dishes and similar food items
・Stable pH regulating effect without largely lowering the target food pH level
* How does our original formulation technology work?
Sour food tastes sourer once saliva is secreted than immediately after the food is put in the mouth. This is because of the "off" response of taste cells. So it takes a little while for the acid taste of sodium acetate to be perceived. Focusing on this mechanism, we came up with the idea of masking sour taste by combining sodium acetate with substances whose taste lasts while the sour taste of sodium acetate remains perceptible.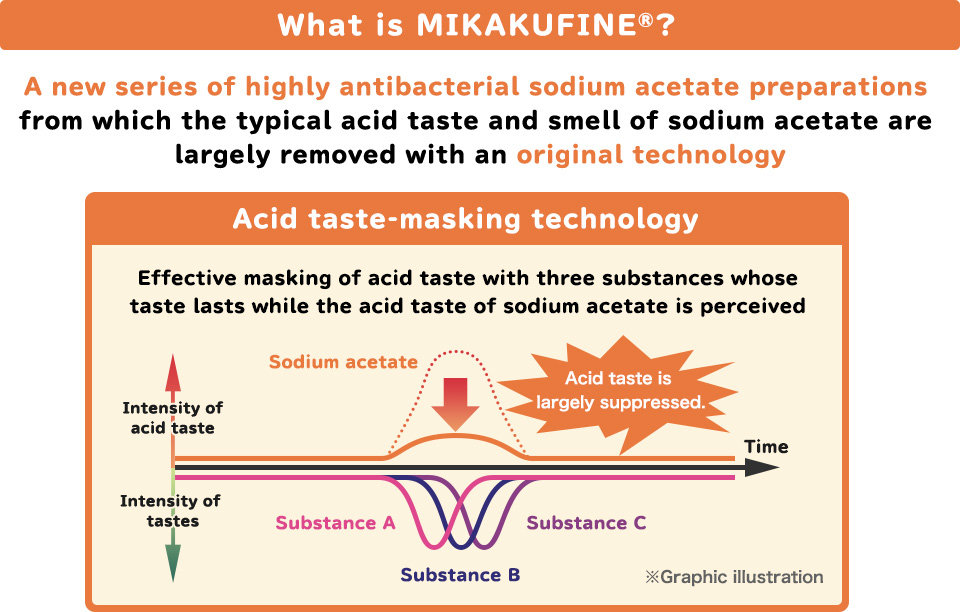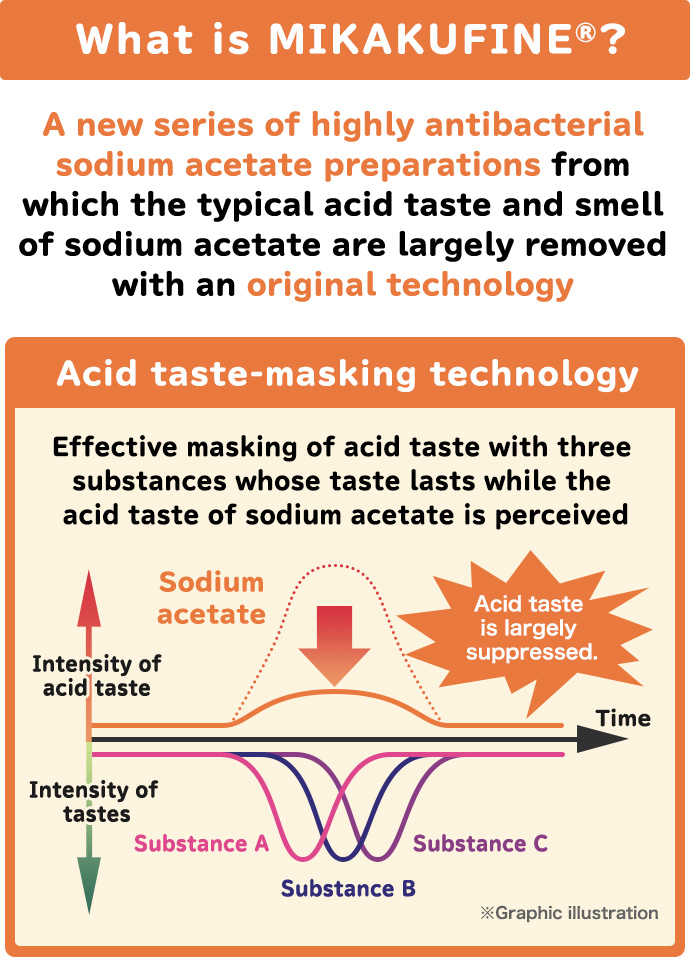 Diversity Originality High quality
We are committed to helping people become healthier and proposing solutions to various social issues through our food products.