At the Food Development Laboratories, our R&D base that gives birth to highly original and functional products, we vigorously pursue basic research and develop products, drawing on basic research achievements.
Upholding the vision of proposing solutions to society's problems related to the prevention of symptomatic and asymptomatic ill health and food security and safety, thereby contributing to building a sustainable society, Nippon Shinyaku's Functional Food Division, operating within a pharmaceutical company, aims to offer highly original and functional products, positioning itself as an R&D-oriented manufacturer.
To develop such products, the Food Development Laboratories serve as our R&D base. We pursue basic research and develop products and ingredients on the foundation of basic research mainly in three categories: health food ingredients, preservatives, and protein preparations. We carry out our R&D activities while always keeping in mind our goals in the fields of healthcare and food processing: contributing to realizing healthy longevity in the former and food safety and food loss reduction in the latter.
Health food ingredients
Following the basic principle of preventing both symptomatic and asymptomatic diseases, we develop health food ingredients that offer solutions to aging-related problems. Following Nippon Shinyaku's history of manufacturing original pharmaceutical drugs with ingredients taken from plants, such as Artemisia maritimum, which allowed the company to make a great advance in its business operation, as well as Mallotus japonicus and Quercus salicina, our laboratories are particularly active in R&D, focusing on the functionality of plant extracts.
We also vigorously pursue highly original research themes, such as anti-glycation, occasionally engaging in joint research with academia. In this manner, we are constantly striving to develop highly original products backed by scientific evidence.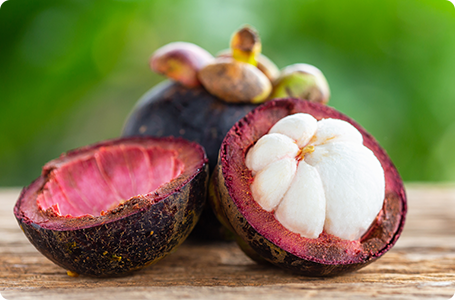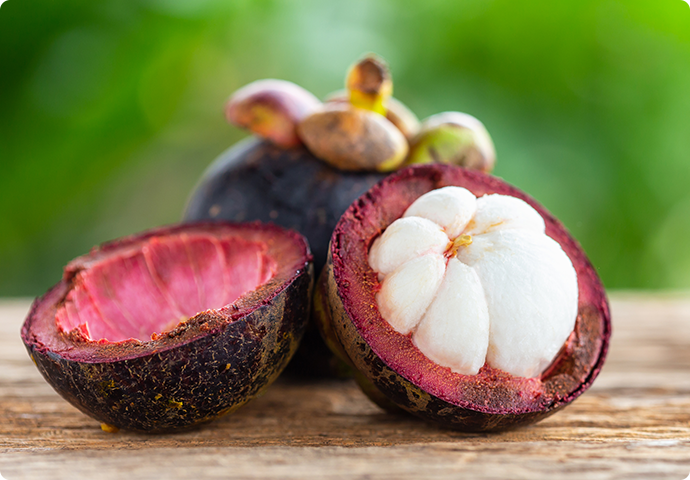 Preservatives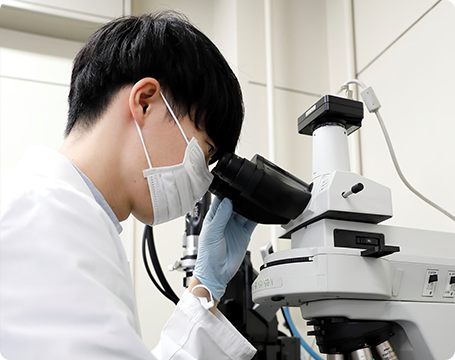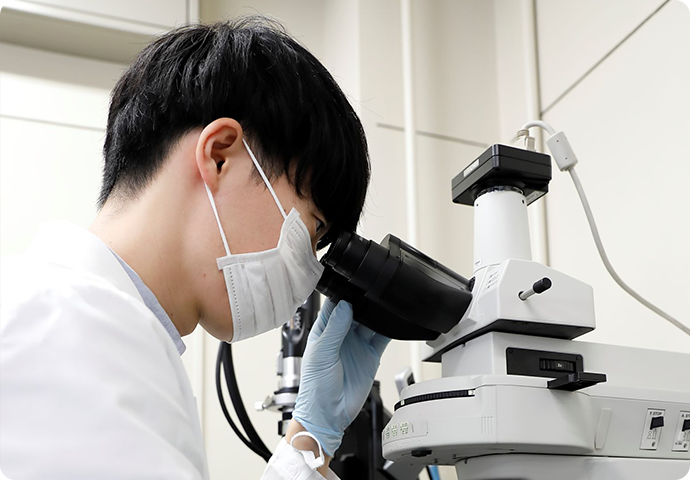 We develop food additives that ensure food safety and reliability.
One major key to maintaining food quality is controlling the growth of microorganisms. Target microorganisms differ depending on food processing methods and distribution conditions. This means that different preservatives and shelf-life improvers that best suit individual cases are necessary.
To meet such varying needs, we analyze and identify the best suited ingredients, conditions, and other factors based on the genetic strains of microorganisms. We also develop simulators to predict how candidate solutions will work.
Our well-established formulation technologies are highly favorably received, with which we guarantee food preservability with the addition of antibacterial agents without compromising the original flavor of processed food. By extending shelf life in this manner, we also try to contribute to food loss reduction.
Protein preparations
We develop highly distinctive protein preparations, focusing on the nutritional characteristics of animal and plant protein sources, such as milk, eggs, and soy beans (for example, absorbability and amino acid composition), and their physiochemical properties (for example, thermal durability, gelification, and emulsification). Using our protein preparations, we also develop high-quality food processing technologies that guarantee good taste, ease of use, and functionality. Such technologies are intended for food products, such as the following:
Cattle-free meet substitutes, which are drawing attention from the perspective of sustainable development goals (SDGs)
Protein supplements for health enhancement and disease prevention
Products for nutritional regimens in medical facilities and nursing care facilities for the elderly (for example, enriched liquid food)