The four Nippon Shinyaku external directors share their thoughts on the challenge of developing sustained growth in a rapidly moving business environment, as well as related issues and expectations.
Looking forward to sustainable development of innovative original products and continuous next-generation pipeline expansion and improvement
Yukio Sugiura
External Director
With Nippon Shinyaku having celebrated its centennial in 2018 and currently enjoying the global development of Uptravi and Viltepso, I believe that now is the time for us to have a new President installed at the helm of the organization. The appointment committee recently met and discussed the ideal presidential profile, with such qualities as leadership, foresightedness, responsiveness to change, and openness to diversity. The committee then evaluated and narrowed down candidate successors, reporting decisions and making recommendations to the Board of Directors. Finally, the Board of Directors met, discussed, and named the person to be the next President. Given the severe environment currently surrounding the pharmaceutical industry, with the Japanese market registering a negative growth rate for 2020, I earnestly expect the new President to demonstrate a high problem-solving ability and strong leadership with which to navigate this challenging period, proposing a long-term vision and constructing a business model in tune with emerging lifestyle changes.
 
I believe that Nippon Shinyaku's future path largely lies in the sustainable development of innovative original products and continuous next-generation pipeline expansion and improvement. The fruition of these objectives requires high motivation on the part of researchers, solid strategies aligned with future trends, and the passion to serve patients. In this context, I would love to see Nippon Shinyaku reinforce its drug discovery capabilities to develop highly distinctive pharmaceuticals and make steady progress in clinical studies. As for me, as an external director, I am determined to do my utmost to contribute to the development of innovative drugs and the reinforcement of corporate management required to do so through my knowledge and experience in my field of expertise based on objectivity and independence and harnessing diverse values.
Expecting strategies for positive financial results and new innovations reflected in priority themes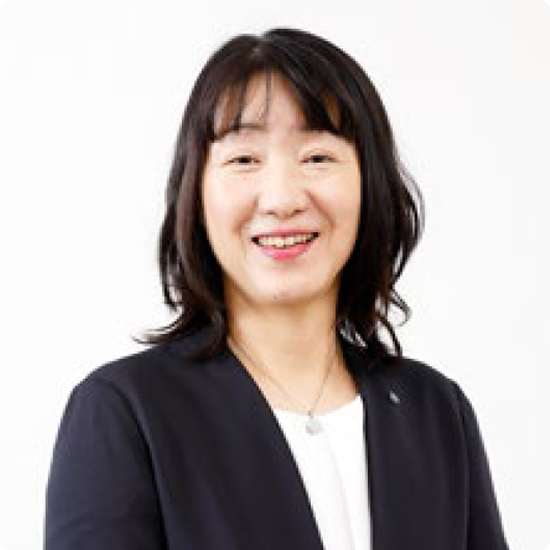 Miyuki Sakurai
External Director
At Nippon Shinyaku, Mr. Toru Nakai has recently assumed the post of President as the person expected to lead Nippon Shinyaku in its response to the future post-COVID era with its new norms, DX promotion in tune with rapid societal change, and business expansion and diversification. I hope that Mr. Nakai will demonstrate strong leadership in securing Nippon Shinyaku's future growth and successful outcomes from overseas development strategies, especially in Europe and Asia.
 
At present, Nippon Shinyaku is making focused efforts to work on sustainability and diversity in its corporate management, which are defined as priority themes leading to the realization of sustainable growth and the reinforcement of management foundation. With regard to sustainability in particular, Nippon Shinyaku is working on concrete initiatives while promoting in-house awareness raising and information sharing, with a CSR Committee and subcommittees each dedicated to each of the ESG (Environmental, Social, and Governance) themes set up and priority items clarified. I found this highly commendable. I believe that such a corporate attitude has enabled Nippon Shinyaku to move proactively as the COVID-19 pandemic drags on and its impact expands, reviewing the BCP from various angles and viewing the current situation as an opportunity for positive change, including the diversification of the way people work, as exemplified by the company-wide adoption of telework. From now on, I expect Nippon Shinyaku to further advance in this manner, planning strategies that will lead to positive financial results and new innovations and incorporating such strategies into priority themes.
Toward the top status not only in Japan but in the entire world
Toward the top status not only in Japan but in the entire world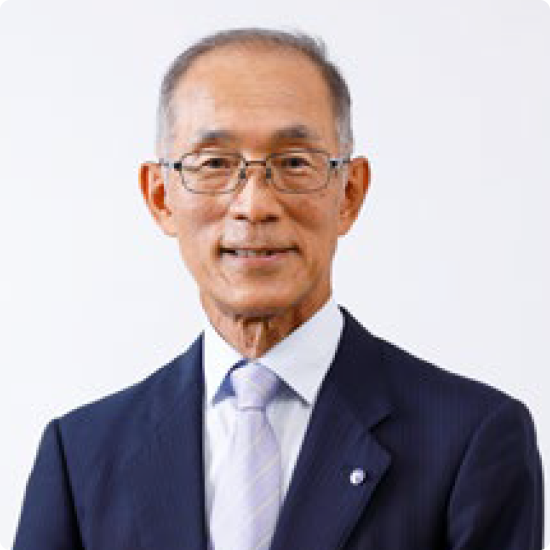 Yoshinao Wada
External Director
At Nippon Shinyaku, the Board of Directors works to improve transparency and objectivity in the company's corporate management, far from being an organization in name only. To do so, the company has, for example, an appointment committee and a remuneration committee each chaired by an External Director, and four External Directors sit on the Board, where they speak actively. I think, judging from these practices, Nippon Shinyaku's governance is generally at a satisfactory level. Moreover, Nippon Shinyaku's new system in which the functions of supervision and execution are assigned to the Chairman and President, respectively, reinforces governance by correcting an excessive concentration of duties on the chief executive officer. On the other hand, there are cases in which External Directors do not have sufficient information to get an overall picture of a given agenda item, including the process through which it has appeared on the agenda at a Board meeting. Therefore, I would appreciate better information sharing at a preliminary information meeting in particular, in the form of additional reference materials that indicate, for example, the extent of business risk analysis actually executed. This would further clarify points to be examined at a Board meeting, considerably improving the quality of deliberation.
 
In my opinion, Nippon Shinyaku has come to be viewed by others and by itself as a company with a significant presence in the field of healthcare. The company has achieved this by not limiting itself to the business segments in which it has traditionally been strong and by courageously exploring new territories, such as treatment drugs for rare and intractable diseases. The positive financial results in terms of both sales and profit that Nippon Shinyaku has been maintaining for years are indeed thanks to hard efforts by all employees, to whom I would like to express my heartfelt respect. My hopes for Nippon Shinyaku in the future are, first of all, improving the pipeline and, secondly, obtaining top status not only in Japan but in the entire world by enhancing its presence in the domain of treatment drugs for rare and intractable diseases.
Ever-growing importance of suitable and proactive provision of product information
Ever-growing importance of suitable and proactive provision of product information
Yukari Kobayashi
External Director
I am honored to be newly appointed as an External Director of Nippon Shinyaku. I consider my responsibility in this position to be supporting Nippon Shinyaku's reform for further global development so that it will achieve its objectives in the shortest time possible, mainly drawing on my experience of handling reform accompanying departmental reorganization, mergers and acquisition, and business model transition in global companies. I am also hoping to provide a fresh perspective different from those in the pharmaceutical industry in discussions on roles that Nippon Shinyaku should play to enable as many people as possible to live in good health.
 
The ongoing COVID-19 pandemic has augmented general interest in healthcare and pharmaceutical drugs. At the same time, on these subjects, the general public is exposed to a mixture of accurate and inaccurate information transmitted by various media, causing confusion to their audiences. In this situation, I believe that Nippon Shinyaku has the social responsibility far greater than ever before to provide product information in a suitable and proactive manner so that users, fully convinced, can make decisions that are optimal to them. Furthermore, from the perspective of preventive healthcare to extend healthy longevity, I hope that Nippon Shinyaku more actively educates and informs the general public as a pharmaceutical manufacturer, thus serving society at large by getting an increasing number of people to learn to manage their own health based on accurate knowledge.