Basic Policy for Sales and Marketing
Mindset: Integrity
We think and act from a patient perspective.
We endeavor to ensure the correct use of pharmaceutical drugs.
Whatever we do, we do in all sincerity.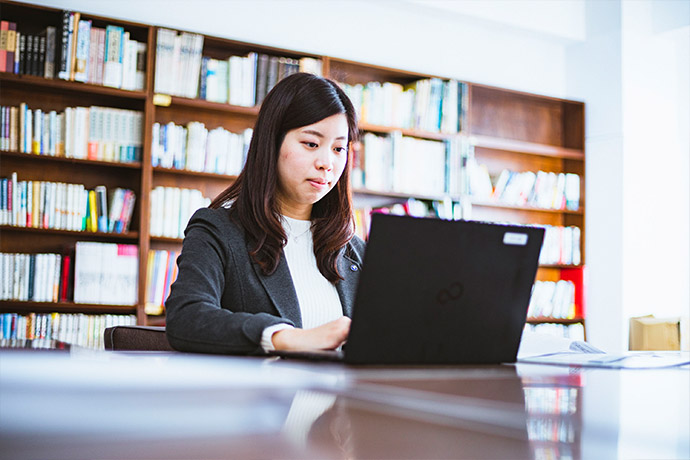 In 2019, the Japanese pharmaceutical industry adopted the Guidelines on Ethical Drug Detailing Activities. To win and maintain society's trust, all Nippon Shinyaku personnel work in conformity with the Guidelines and always with integrity.
Action: Contribution
We provide necessary and accurate information, always accompanying and listening to patients and their families.
We endeavor to inform and enlighten the general public on the subject of rare diseases.
We actively participate in the formation of healthcare provider alliances in ways most suited to respective local needs and characteristics.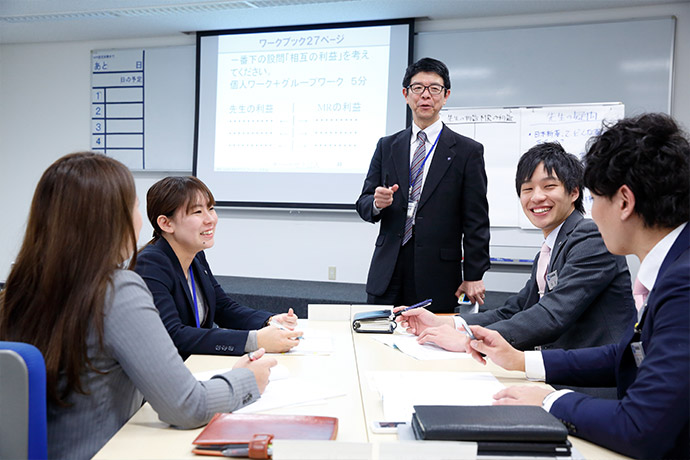 We always think and act toward our primary goal of contributing to patients' health and wellbeing. To this end, we provide healthcare professionals with accurate information on our drugs to ensure their correct use.
Goals: Satisfaction & Smiles
We try to put a smiling face on patients and their families.
As their partners, we try to put a smiling face on healthcare professionals.
We strive to contribute to enhancing people's health and quality of life.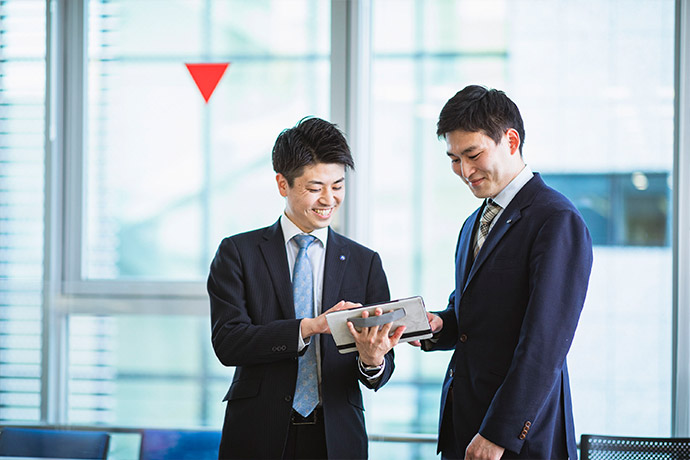 We act to bring satisfaction and smiles to patients and their families so as to realize Nippon Shinyaku's Business Philosophy, "Helping people lead healthier, happier lives."
Sales and Marketing in FY 2019
Rapid market penetration of new products in focal fields boosting sales performance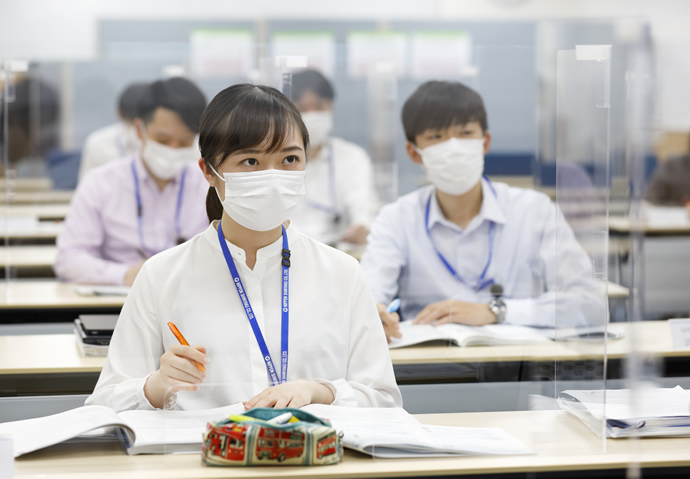 We engage in detailing activities with a focus on products in our three fields of priority focus: urology, hematology, and specialties.
Urology
We launched new products in Japan: Erleada in May 2019 and Zytiga in co-promotion with Janssen Pharmaceutical K. K. in March 2020, both indicated for prostate cancer. We continued our contribution to medical treatment in this field with Zalutia for urinary disorders caused by benign prostatic hypertrophy.
Hematology
Our product lineup in this field, which includes Vidaza for myelodysplastic syndromes and Gazyva for CD20-positive follicular lymphoma, had a powerful addition, Defitelio, launched in August 2019. This is the only treatment drug in Japan indicated for sinusoidal obstruction syndrome. The fatality rate of sinusoidal obstruction syndrome in the liver is quite high in severe cases due to multiple organ failure. The absence of treatment drugs for this disease in Japan has since been quickly compensated for with this new drug.
Specialties
We continued our contribution to the treatment of pulmonary arterial hypertension with Adcirca, Opsumit and Uptravi, three orally administered drugs each with a different mechanism of action. Nippon Shinyaku, the only pharmaceutical company in the world that offers such a set of treatment solutions, is considered the leader in this field.
In May 2020, we launched Viltepso, indicated for the treatment of Duchenne muscular dystrophy (DMD), in Japan. This is the country's first nucleic acid drug approved within the framework of the Ministry of Health, Labour and Welfare's Sakigake initiative, which accelerates the approval process and the MHLW's system for conditional expedited approval. We are committed to vigorous and effective detailing activities for this first treatment drug for DMD so that it may reach many patients at the earliest possible time, making up for the absence of treatment drugs until recently.
Future Prospects for Sales and Marketing
Shifting to "omni-channel" detailing combining MRs and digital communication
The pharmaceutical industry has traditionally relied on face-to-face communication by medical representatives (MRs) to provide or collect information to or from healthcare professionals. In recent years, remote detailing using digital devices and platforms has been spreading for the same purposes. Today, this trend is being reinforced due to the COVID-19 pandemic, which severely restricts MRs' activities, keeping them from visiting healthcare professionals in person and forcing them to go remote. Following pharmaceutical companies, growing percentages of the healthcare community have also been adopting digital channels for information gathering. This current situation suggests the high probability of a general and lasting shift toward "omni-channel" detailing combining MRs and digital communication.
At Nippon Shinyaku, we have already begun using various digital devices and platforms to provide information to healthcare professionals, including e-detailing, webinars, online interviews, and remote detailing. At the same time, we are aware of the essential and irreplaceable role of MRs in personally capturing and accurately responding to real needs in the field of healthcare. We are therefore adopting "omni-channel" detailing, in which the respective functions of MRs and digital devices and platforms are put to the best use according to needs and situations. We are hoping that by so doing, while continuing to improve our detailing activities, we can fulfill our sales and marketing mission of offering patients the treatments they need as quickly as possible.